Newsletter Archives
Catch up on the latest in family history with these articles from GenealogyBank News
May 2023 Newsletter
---
Past Issue Archive
Select the month and year below
---
FREE Newsletter!
Get online search tips, exclusive offers and other helpful information to aid your genealogy research.
Genealogists: Making the Most of Your Local Public Library
Introduction: In this article – in honor of National Library Week – Gena Philibert-Ortega gives tips for using the resources your local library has for your family history research. Gena is a genealogist and author of the book "From the Family Kitchen."
There's no doubt there are large, must-see libraries on a genealogist's bucket list. You may dream of going to Salt Lake City to research at the FamilySearch Library (formerly the Family History Library). Or perhaps you are planning a trip to Fort Wayne, Indiana, to spend a week at the Genealogy Center at the Allen County Public Library.
But what about your local library? Not all of us are lucky enough to live close to a large library collection, but even a small local library has a lot to offer the researcher.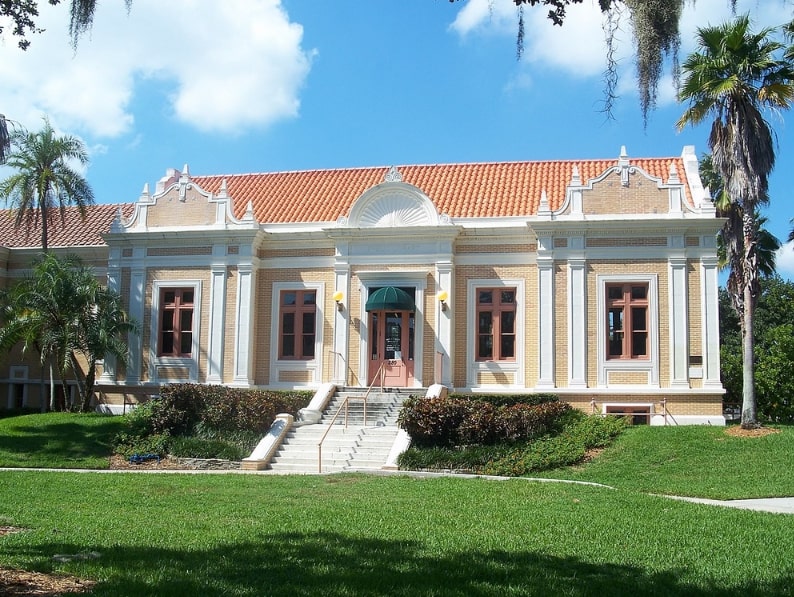 Your Local Library
I live a mile from a small county library. I sometimes joke that I own more books than they do. Even so, it's one of my favorite places to visit. So why are local public libraries an important part of my research plans?
What local libraries may lack in on-site collections they make up for in other services. What do these libraries offer researchers?
Interlibrary loans
Library collaborations
Subscription databases
Events
Meeting spaces
Expertise
Let's take a look at these services and see how they can help a genealogist.
Interlibrary Loans and Library Collaborations
Not every library has the books that you want. However, they still may be able to help you get what you need.
Interlibrary loan is a service where your library borrows an item on your behalf from another library. Once they receive it you can either use it in-house or check it out as you would normally from your library (if allowed by the lending library). What that means for you is access to a wider collection than what your local library offers. Every library has different rules about interlibrary loans, including fees, so check with your library for more information.
Interlibrary loan is only one way the library can access a book for you. My local library is part of a larger county system which gives me access to all of the books within that system without interlibrary loan fees. I can choose a book and have it delivered for free to my local library.
Lastly, don't forget to inquire about eBooks. Your library may participate in an eBook delivery system like Libby, which provides a way to virtually check out books and periodicals and read them on your smartphone, Ereader, or computer. You will need to download the appropriate app and enter your library card barcode to utilize the service. Once you have downloaded the app and entered your library card information, you can search for books and periodicals to check out. If you need help, ask your local librarian.
Make sure to talk with your local librarian about what books you need and how they can be accessed. They may have ideas for you to find what you need.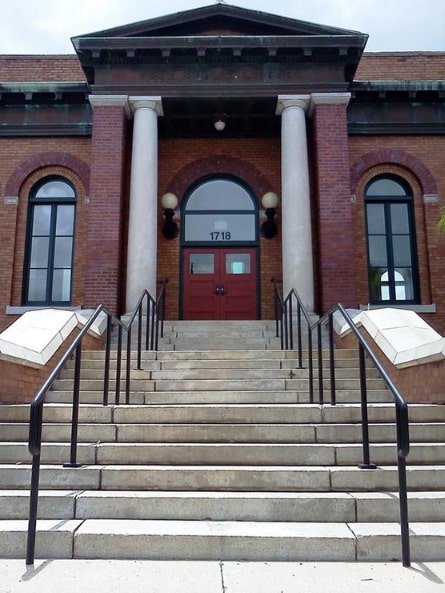 Subscription Databases
Family historians use various personal subscription websites such as GenealogyBank to find mentions of their ancestors. Libraries have subscriptions that meet the needs of their community, from homework help to genealogy. These databases can help you find information you may not have access to using your personal subscriptions. Most library websites have a web page listing all of their subscription websites and the content they include. Make sure to peruse this list and don't limit yourself to those that specify family history. It's possible other databases that include history, social history or local history can benefit your research.
Events and Meeting Spaces
What events does your local library schedule? Author presentations, workshops, and local history talks might be a great way to network and learn more. Most libraries have an online calendar with their events (both in-house and virtual). Check those out to see what might interest you. Make sure to also recommend events that you and others would be interested in.
You may not think you need meeting space, but the library is a great place to steal some quiet time to research, think, and write. Whether it's a quiet corner of the library or a reservation for a study room, consider spending some time there to help you focus on research.
Expertise
The books, periodicals, microforms and other material that a library has draw us there, but the library has something that is even more important: expertise. Librarians go to school to become problem solvers. They learn how to find information on anything. Sure, you have Google, but your librarian has expertise in asking a research question and finding the answer. That analysis is something you can't get from conducting an online search. In addition, librarians are well read and have interests of their own, including genealogy, that can help them find answers you may not have considered.
Go to the Library!
When was your last trip to your local library? Now's the time to use it for more than checking out books (though I do that weekly). Make the most of your next library visit.
Explore over 330 years of newspapers and historical records in GenealogyBank. Discover your family story! Start a 7-Day Free Trial
Note on the header image: Bayliss Library in Glenn County, California, built in 1917. Credit: Frank Schulenburg; Wikimedia Commons.
Related Article: