Newsletter Archives
Catch up on the latest in family history with these articles from GenealogyBank News
May 2023 Newsletter
---
Past Issue Archive
Select the month and year below
---
FREE Newsletter!
Get online search tips, exclusive offers and other helpful information to aid your genealogy research.
Paternity Drama in Colonial America (part 3)
Introduction: In this article, Melissa Davenport Berry provides more stories about out-of-wedlock births in some of the earliest colonial settlements in America. Melissa is a genealogist who has a blog, AnceStory Archives, and a Facebook group, New England Family Genealogy and History.
Today I have another round of paternity dramas brought to you by the Massachusetts Bay Colony residents of Salisbury and Amesbury, most of whom are the descendants of the towns' founding families.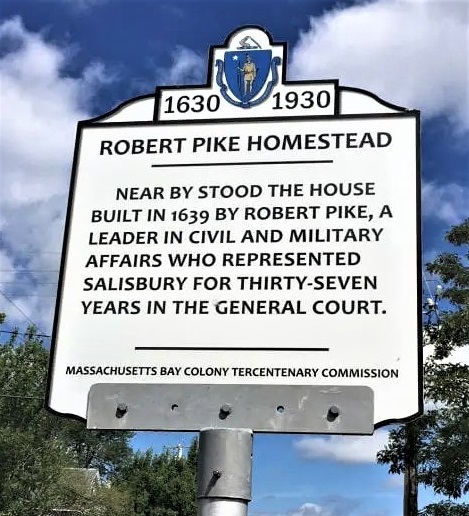 To recap: With the help of Melinde Lutz Sanborn's book Lost Babes: Fornication Abstracts from Court Records, Essex County, Massachusetts, 1692-1745, I was able to locate the original court documents from the Court records, 1686-1726.
Please keep in mind the number one crime during the late 17th and early 18th centuries was fornication. Many of the offenders later married and their first babe was born within 26 weeks of the wedding, which provided substantial hard evidence of "unlicensed lovemaking." The couple were charged with fornication and usually paid a fine.
The babes covered in the cases in this article were born from singletons, and the courts not only charged a hefty fine, but a public whipping was given to the mother. The father would be ordered to pay up and the payments for child support lasted until the child reached six years of age.
Oftentimes, the midwife would be part of the court hearings and testified on behalf of the mother. Read my earlier story for more: Paternity Drama in Colonial America (part 1).
A great example of the midwife's testimony can be found in the fornication case of Sarah Blaisdell, daughter of Henry Blaisdell and Mary Haddon, who accused Stephen Flanders on 27 March 1705.
Two witnesses, Mrs. Elizabeth Colby, aged 55 years, and Mary Challis, aged 68 years (sisters born to William Sargent), testified they were present at the birth – and during the extremity of labor Mrs. Foss, the midwife, put it upon Sarah to declare whose child it was. Sarah confessed that it was Stephen Flanders' child and that she never knew any other man.
Sarah and Stephen were both sentenced to pay fines and Sarah received 10 stripes at the whipping post. Stephen was ordered to pay child support.
In this case all ended well as they married on 20 June 1706 in Amesbury.
The babe born to Sarah and Stephen on 6 March 1705 was Stephen Flanders IV. He married Sarah Perkins, daughter of Humphrey Perkins and Martha Moulton, on 27 June 1726, leaving descendants.
On 26 September 1706 Amesbury's Dorothy Straw accused Stephen Merrill of fathering a son, Stephen Merrill, born on 2 September 1706 in Amesbury.
The court ordered Merrill to pay a fine of 40s for the fornication charge. In addition, he was ordered to pay for the maintenance of the child.
There is an "intention of marriage" filed for Dorothy and Stephen on 26 November 1706, but they did not marry.
Dorothy (1684-1715) was the daughter of William Straw and Mehitable Hoyt and the granddaughter of John Hoyt.
Instead of Stephen Merrill, Dorothy married Luke Wells, son of Thomas Wells and Mary Perkins, on 9 December 1710 in Amesbury.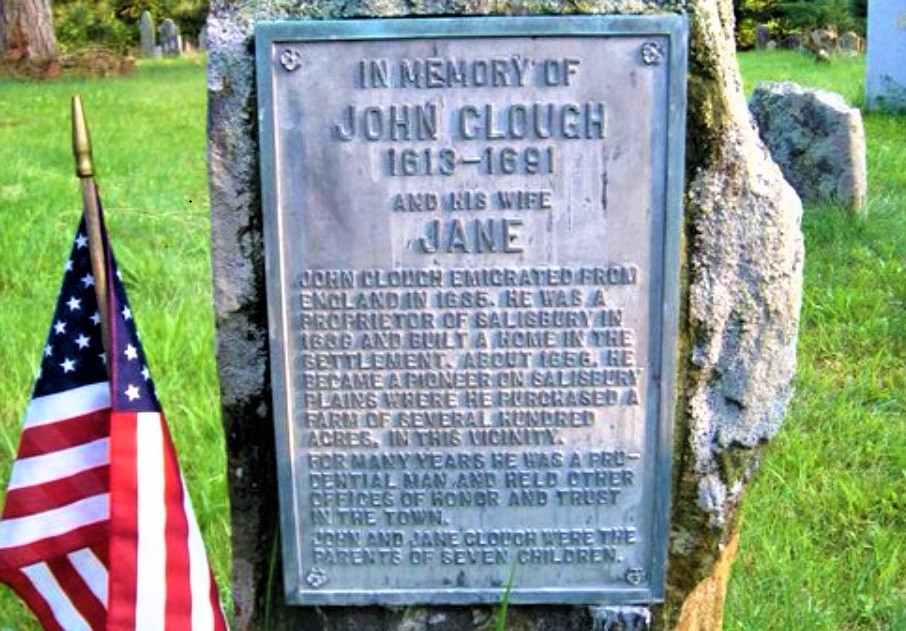 Stephen Merrill (1688-1755) was the son of Daniel Merrill and Sarah Clough and grandson of John Clough.
On 20 July 1710 he married Mary Carr, daughter of William Carr and Elizabeth Pike and the granddaughter of Robert Pike.
The son Stephen Merrill, born out of wedlock to Stephen and Dorothy, married Kezia Hardy of Boxford on 27 May 1731 in Amesbury and had children, leaving many descendants.
On 25 March 1735 Judith Straw, daughter of John and Lydia (Sergeant) Straw and the niece of the above Dorothy Straw, accused Ephraim Currier of fathering her male child born in June 1734.
In the records, the son born out of wedlock to Judith and Ephraim was Ephraim Straw, listed with both parents – but next to daddy Ephraim it reads "as she saith," 10 July 1734.
Judith Straw (1717-1748) married Obadiah Wells, son of her aunt Dorothy Straw and Luke Wells, making her husband a first cousin. The couple had children, leaving descendants.
Ephraim Currier (1714-1758) was the son of Joseph Currier and Sarah Brown. He married Sarah Weed on 30 December 1738 in Amesbury.
In another case, Susannah Long of Salisbury was noted by the court as a "spinster" when she accused Captain Joseph Eaton of Salisbury of "illegally begetting her with child" in the Salem Court on 26 June 1716.
Susannah, born in 1685, was the daughter of Richard Long Jr. and Anna French and granddaughter of Deacon Richard Long and Alice Short of Newbury.
Capt. Eaton (1661-1743) was the son of John Eaton and Martha Rowlandson. At the time of this case, he was married to Mary French and had several children. He was established in the community – a captain of the militia, a joiner, constable, and owner of several properties.
The captain denied the charges and asked for an appeal, but it seems the results went in the mother's favor and he had to pay up. The child was born sometime before March 1715; the initial charge of fornication was brought against Susannah in court session on 20 March 1715 and she was ordered to pay a fine of 50s. At that hearing she named the daddy to be Capt. Eaton.
The babe was a boy named Benoni Long and he was baptized on 16 December 1722. Susannah never married. I found several genealogies indicating she married a "Mr. Eaton," but the event never happened. The meaning of Benoni means "son of my sorrow" in Hebrew.
I almost gave up on finding this lost lamb, but discovered a marriage record for Benoni Long (alias Eaton) and Hannah Watson on 28 November 1754 in Kingston, New Hampshire. I do not know if they had children. His will was probated on 25 September 1776 in Kingston.
Stay tuned for more!
Explore over 330 years of newspapers and historical records in GenealogyBank. Discover your family story! Start a 7-Day Free Trial
Note on the header image: the Golgotha Monument, located next to 52 Macy Street, Amesbury, Massachusetts, which was the burial ground of Amesbury's first settlers. They called the site "Golgotha" meaning "a place of great suffering." The settlers listed on the plaque related to the subjects in this story are William Barnes, Philip Challis, and John Hoyt. Courtesy of Pam Carter of My Maine History.
Related Articles: