Newsletter Archives
Catch up on the latest in family history with these articles from GenealogyBank News
June 2020 Newsletter
---
Past Issue Archive
Select the month and year below
---
FREE Newsletter!
Get online search tips, exclusive offers and other helpful information to aid your genealogy research.
Two Questions to Ask before DNA Testing
Introduction: In this article – part of an ongoing "Introduction to Genealogy" series – Gena Philibert-Ortega provides good advice to consider before doing a DNA test. Gena is a genealogist and author of the book "From the Family Kitchen."
Chances are, you've joined most genealogists by testing yourself or a loved one's DNA. There are a lot of reasons for taking a DNA test. But if you haven't yet tested yourself, or are getting ready to ask a family member to test, stop and consider these two questions: why am I testing and which DNA test should I take?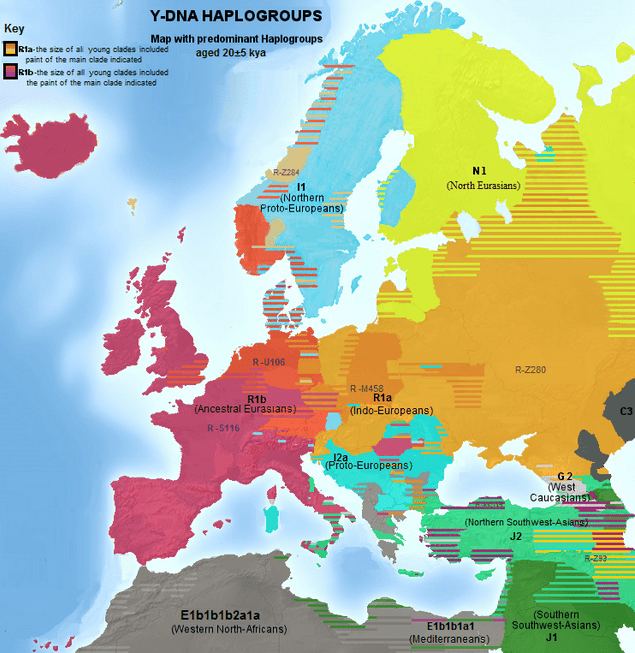 Why Am I Testing?
Are you curious about where your ancestors came from? Want to confirm or disprove a rumor about your ethnic origins? Maybe you're searching for your birth family or you've recently learned that the father who raised you isn't your birth father. Reasons for taking a DNA test include:
Solving a brick wall
Finding answers for an adoptee or someone of unknown heritage
Ethnicity estimates
Finding information about your most recent common ancestor
Identifying cousins
Determining the relationship between two or more people
An individual's reasons for taking a DNA test range from pure curiosity to getting answers to specific questions. Asking yourself why you are taking the test will help you decide what test and which company you should test with.
What if you're asking someone else to take the DNA test? It's important that when you ask someone to test, you take the time to answer their questions and give them all the information they need in order to make an informed decision. Likely they have heard about DNA testing and may have some concerns based on what they have heard. Make sure to be clear about:
Why you are asking them to take a DNA test. (What are you trying to learn? What question will it answer?)
What type of information could be revealed by a DNA test.
What DNA testing company you will be using.
What they will be required to do.
Who will have access to their information (discuss privacy options and how they can access their information).
What additional websites you may be uploading the information to.
You don't need to be an expert in genetic genealogy to answer their questions, but you'll want to do your homework. You may want to consult online resources from genetic genealogists and the International Society of Genetic Genealogy (ISOGG) Wiki. The ISOGG Wiki Beginners' Guides to Genetic Genealogy is very helpful in learning more about genetic genealogy.
Remember: this is their sample – they have the right to control what they provide and what is done with it.
Which DNA Test Should I Take?
Now that you know what question you hope to get answered by a DNA test, you can decide on which test you should purchase. Keep in mind: you may not be able to provide a DNA sample that answers your question. For example, if you are a woman wanting to trace a male line using a Y-DNA test, you can't provide that sample. You'll need to find a male relative.
The three types of tests you'll want to be familiar with are:
Autosomal: This test provides results from both sides of your family. It's a great way to get a sense of your overall background and to receive matches for cousins that are related to you through your paternal and maternal lines. An autosomal test provides a look at all the possible branches of your family for about six generations. However, this test will only reveal what you've inherited, so it won't be your family's complete genetic makeup. One reason people test all of their siblings is because each person can inherit different DNA. What you didn't inherit from your ancestors your sibling might have, and vice versa.
Mitochondrial (mtDNA): This DNA test provides results from your direct maternal line. The mitochondrial is passed down from a mother unchanged to her children, both male and female. This test looks at your ancestors, thousands of generations back in time.
Y-DNA: This test, taken by males, traces their paternal line (father>father's father, etc.). Just as in the case of the mtDNA, this test can look at your genetic genealogy thousands of generations back in time.
DNA testing companies may offer one or all of the above testing kits. You may want to explore companies and what they offer prior to buying a DNA kit. You can find more information on the ISOGG Wiki.
Have You Taken the Test?
DNA is an importation addition to the tools available to family historians. However, it's important to identify the question you hope to answer and which test can help you answer that question. DNA testing does not mean you will always have an immediate answer to your question. You may have to wait for the right person to test in order to get the match you need. It also does not replace good genealogical research – but when used in conjunction with genealogical research, DNA can help you find answers when a paper trail goes cold.